About Our Complete Health Model
With a combined 30 years of emergency medicine experience, Drs. Babcock, Hadley and Mickiewicz realized that the medical status quo was failing the patient. They frequently saw patients utilizing the emergency room for easily treated illnesses and injuries simply because there weren't urgent care or walk in clinics they could trust to treat their minor emergencies. The Complete Health Partner physicians also saw patients in the ER with chronic illnesses who could not get appointments to see their primary care providers. Patients could not always take time off from work to wait hours in a waiting room to get seen for prescription refills and basic medical management. There had to be a better way.
The CHP physicians knew that if patients had access to high quality primary and urgent care with extended hours, they could avoid high ER bills and get treated in a fraction of the time. So they decided to bring this care to life. Complete Health Partners was born out of the desire to bring the medical relationship back – to stop the endless phone wait times, lack of appointments, and two minute interactions with providers. We want to help patients get back to complete health and spend more of their time living.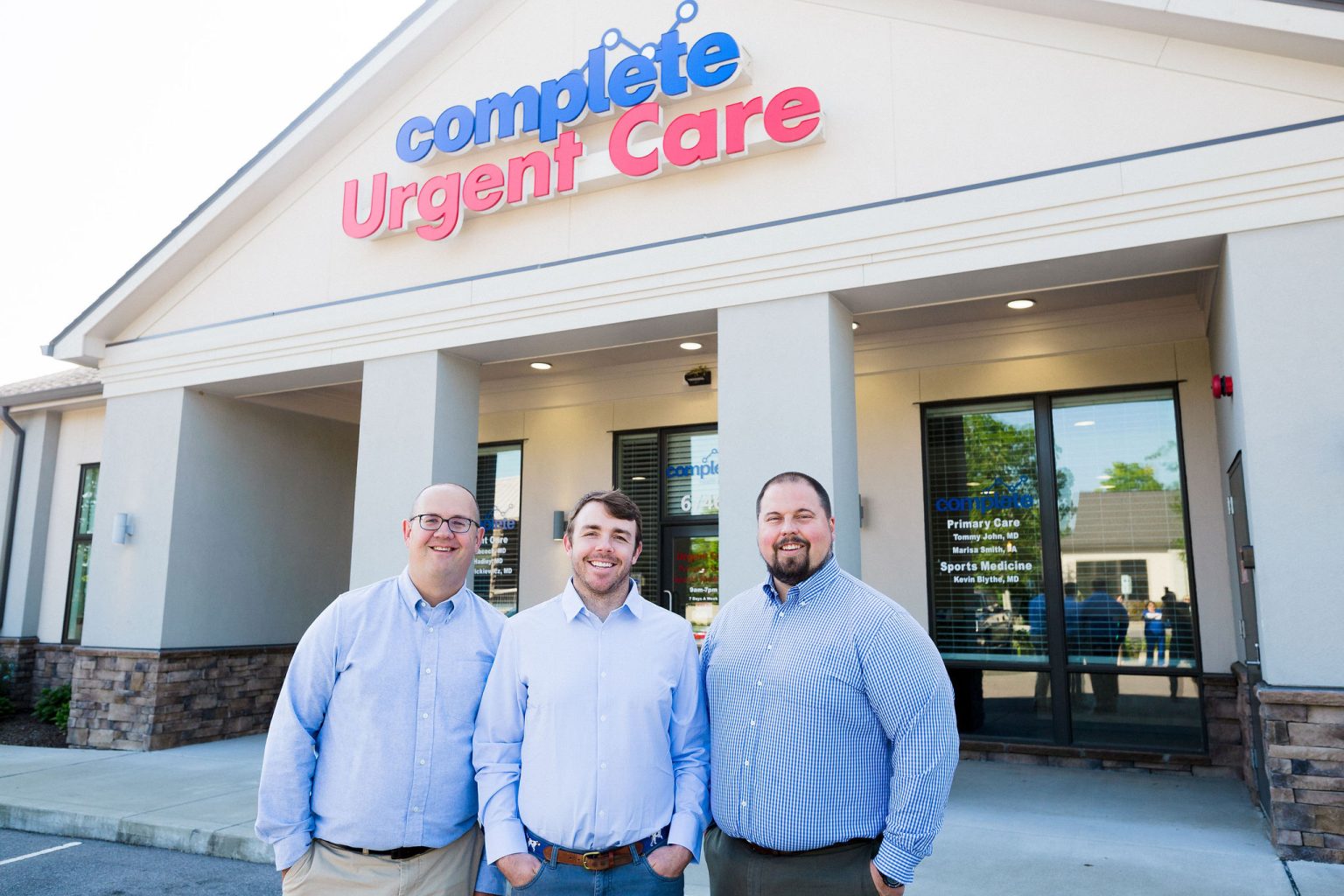 Healthcare As It Should Be
At Complete Health Partners, we believe that healthcare can and should be better. That's why we're dedicated to radically improving how it works in order to lower costs, improve results, and make quality care available to those who need it the most.
We understand that the traditional healthcare system can be confusing and overwhelming, and we're here to change that. With convenient locations, advanced technology, and a team of expert providers, we're making it easier for our patients to get the care they need, when they need it.
We believe that insurance shouldn't keep you from accessing care. That's why our Middle Tennessee clinics offer simple self-pay rates for those who need primary care, orthopedic care or urgent care without insurance. 
If you're tired of the status quo when it comes to healthcare, we invite you to try Complete Health Partners. We're confident that you'll see the difference we're making and join us in our mission to improve healthcare for all. Contact us today or book a new patient visit to learn more.
Complete Health Partners is committed to delivering excellent care.
Let us show you what makes us different:
Nashville Clinic Locations Open 7 Days a Week
We know that illness and injury don't take weekends, so our urgent care is ready to provide care everyday. With convenient online check-in, we can see you on your schedule. Our goal is to keep non-emergent issues out of the emergency room.
Learn more>
Self-Pay Options Available
We know not everyone who needs healthcare has inusrance, so we offer affordable self-pay options for those without insurance. Click to view our straightforward urgent care pricing.
Learn more>
Complete Health Partners brought together a team of the most highly skilled board certified clinicians to provide Nashville with the highest quality care. Need a specialist? We are not tied to one hospital system - we simply refer to the best.
Learn more>
Locally Owned by Physicians
Care designed with the patient in mind. Because we are owned and operated by physicians, we answer to our patients and not a large healthcare company.
Learn more>
Our greater Nashville urgent care clinics are open 10 hours daily, and we offer after-hours and weekend appointments for primary care. Convenient hours allow you to ger the care you need on your schedule. With our new convenient online check-in, you get to skip the wait.
Learn more>
Our spa-like decor puts patients at ease. Each patient room is equipped with comfortable chairs and TVs to make your experience the best possible.